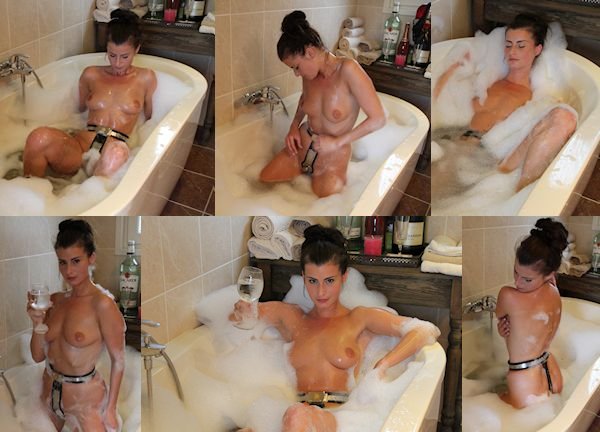 Nelly would be belted for 48 hours for her public Chastity Deal. That would give us the opportunity to visit TWO cities. On the first day, we visited Amsterdam, and on the second day we would go to another city. Nelly was so excited, she loves to be in a chastity belt in public! Especially in the summer!
But before the second public day, Nelly wanted to relax a little. It had been so hot in Holland! Nelly loved to the opportunity to take a bath, even though she could not take everything off. She didn't really think about that when she started the Deal, but Nelly is a very cheerful person, so she can handle 48 hours in a belt easily. She also didn't realise that 48 hours means two nights (most girls think it will be only one night), but she slept pretty good in her tight belt.
Nelly is such an amazing girl, her body and face are like a super model's, but she is so down to earth and flirty!
I bet you can't wait to see which city we visited on the second day, and what daring things Nelly did there! Can you guess?