Updated TWICE a week: every Wednesday and Friday!
COBIE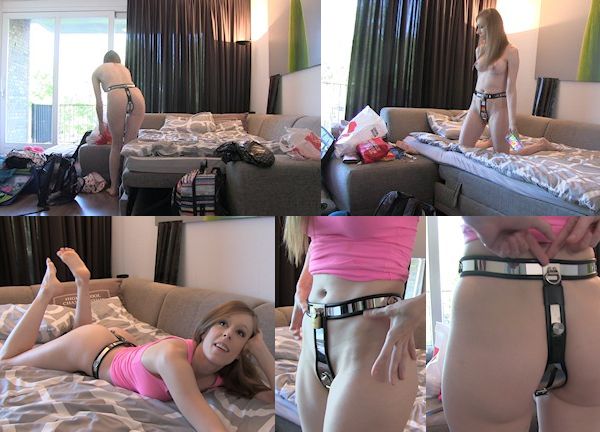 The incredible Cobie from Australia is back for 13 days at the apartment!! She is locked in a NeoSteel belt, but she will alternate it with her own FancySteel. She will be locked 24/7, with a few cleaning breaks and toilet breaks. If you would like to order a personalized custom exclusive video with Cobie, or maybe a 30 minute Skype session live from the apartment, send me an email at
webmaster@chastitybabes.com
!! Don't miss your chance!
Archives

Recent Comments