Updated TWICE a week: every Wednesday and Friday!
Meet and Greet with Dominique

Dominique
's mom will send her to Holland for a short Chastity stay from 6 till 9 July. If you want to come and check if she is really locked in her chastity belt, you can book an exclusive meet and greet with this beautiful girl! Have a chat, a drink, take some pictures, whatever you want (except the keys). Email
me (click here)
for more information!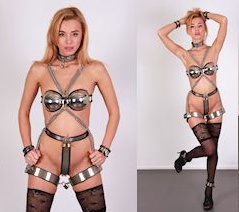 Don't forget to check these updates

Archives

Recent Comments