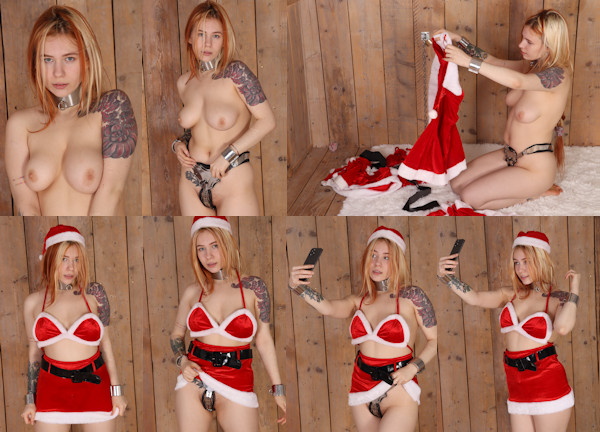 This new girl Aria from Ukraine was running around in my studio in a Carrara belt, collar, and heavy wrist cuffs. She is so cute and curious!
Since it's almost Christmas, I let her pick out an outfit to hide her belt. She did a pretty good job! It was the first time she was ever belted, and we had a great day. Aria is 19 years old and she wants to try a lot of bondage and chastity gear! You will certainly see more of her soon!
I would like to wish everyone a very Merry Christmas! I hope you are locked (or that you have locked your loved one) and that you will have chastity, health, and happiness in your lives! A special thanks to everyone who has supported me to make it to one thousand updates. I couldn't have done it without you!
I will continue to belt new girls, bring back your favorite Chastity Babes, and to keep spreading the word: every girl should be belted!! Happy Holidays!!