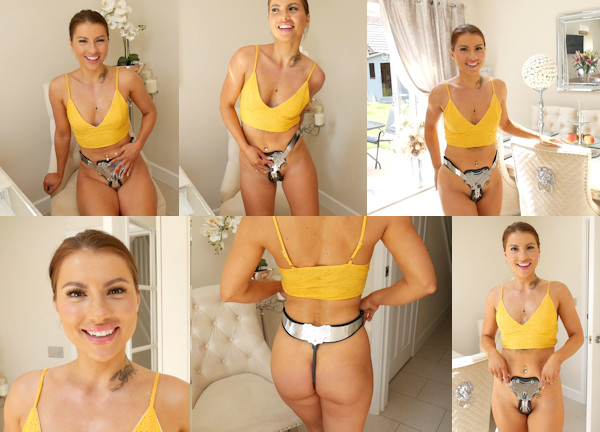 Natalia Forrest has been Casting for me for a long time, getting all of her beautiful model friends belted over in the UK. Not bad of course, they can try a belt, spend a few hours and if they think they can handle a weekend or more, I fly them over to the Netherlands.
But Natalia has been asking if she can belt the girls longer, to have a sort of Chastity Deal at her house. I thought it would be a very good idea. Especially since she was inviting Alatna, a stunning smily girl from the UK, who would look amazing in a Carrara! I told Natalia to keep Alatna in the belt for 8 hours, no matter what.
It would be a great challenge, and a lot of fun to hear these girls exchange experiences, because Natalia Forrest is of course a veteran Chastity Babe! I think girls feel more confident and at ease when they are belted and filmed by a girl. Alatna sure seemed to share a lot of details about her initial feelings after being belted, and her minor issues like some pinching and adjusting in the first hour of getting used to this Carrara.
So much fun, especially during summer time, with the radiant Alatna in a chastity belt at Natalia's place. Can't wait until she sends me the other videos of this Chastity Deal!