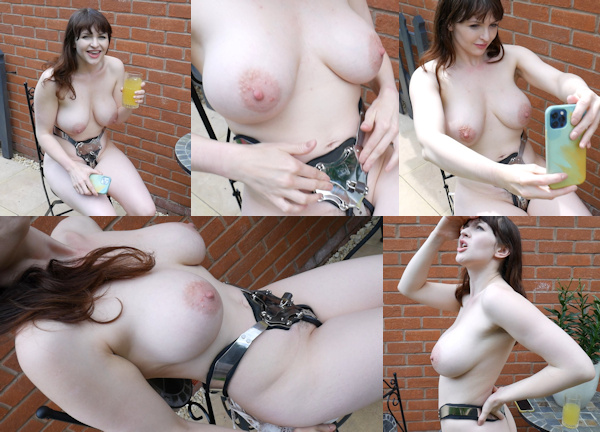 One of my favorite friends of Natalia Forrest is the lovely Lizzie Bayliss. She is one of Natalia's best friends and she has such a bubbly personality! Lizzie was belted for a while about two years ago when it was very hot in the summer in the UK. Remember her interview? And then Natalia made her clean the house before she was released from the Carrara belt.
Two years later, the summer is again blazing hot in the UK. Time to get Lizzie's perfect body back in the belt for a day!! Natalia was happy to film this for me, calling Lizzie over to her house and locking her in the Carrara again. She still looks as amazing as ever, with her huge boobs, completely comfortable being naked around Natalia's house and garden.
Unfortunately, just as Lizzie went out to sun bathe, the sun had disappeared behind some clouds. Lizzie was a bit disappointed, but she tried to make the best of it, enjoying her drink, knowing that she was going to be in this belt for about 8 hours! I love updates with Natalia's friends, they are so beautiful in chastity! And a female keyholder really helps them to relax and enjoy the day!