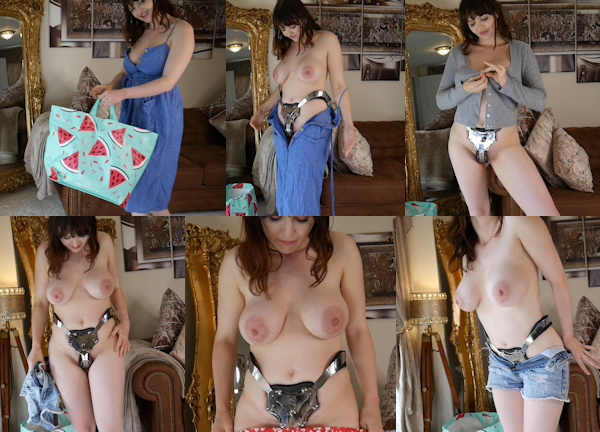 Just a fun video of Lizzie Bayliss trying on some new clothes while still locked in the Carrara belt, with Natalia Forrest as her keyholder.
Just sit back and watch Lizzie's incredible body locked in a steel belt, as she removes her clothes and tries on the new things she just bought. Of course, it is important to check which clothes hide the belt the best, but I think Lizzie and Natalia were just having a girl day, while filming some content for me at the same time. That makes it even more fun to watch, just seeing them completely relaxed talking about clothes and shopping.
I love Natalia's videos, she always sends me some nice footage of her friends, who are among the most beautiful of UK's models! Can't wait to get more footage of Lizzie locked up! She is so gorgeous!