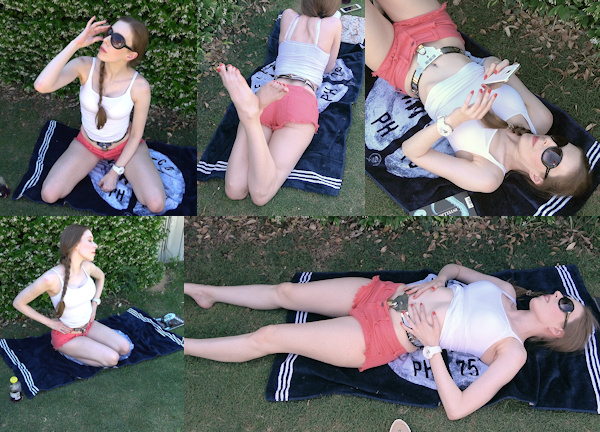 800 updates!!! That is a lot of girls in chastity belts! But it is only a small start towards the ultimate goal: all girls must be in chastity belts all the time! This is actually not my slogan, but Cobie's (yes it is true, you can ask her). The Australian babe lives in an Australian (FancySteel) chastity belt, and she tries to incorporate it into her daily life as much as she can. She can basically do anything in her belt. She also feels a lot safer and more stable and focused when she is belted. No reason to take it off!
Well, there is one reason she will take of her belt: Cobie will soon put her FancySteel in her suitcase to fly over to Europe! That's right, BoundCon is about to happen again in Munich and Cobie is there of course. The ChastityBabes.com promo team will be there too, and hopefully (if schedules match), I will be able to get Cobie on the team again. I hope to see you there of course, feel free to ask me or the promo babes any questions you like!
In this latest home video Cobie sent me, she is just relaxing in her back yard, getting a last break before she goes off on her crazy world tour. She loves lying down in the shade, relaxing and reading in her chastity belt. She is just the perfect Chastity Babe, and I can not wait to see her again! Of course, I will do a nice Deal with her again in Holland, which will be easy since she will be wearing her FancySteel all the time anyway!