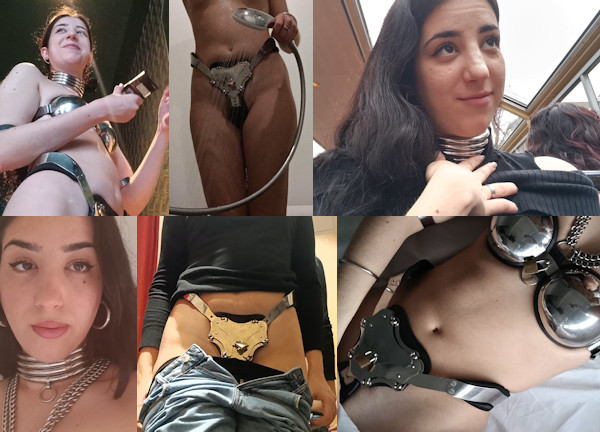 Part two of the vlog filmed by Spanish Chastity Babe Wetnesday! She went to Amsterdam with her keyholder, to explore the city for 5 days. But first she stopped at my studio to get locked in a Carrara belt and a chastity bra. She loves to be locked in metal, and she wants to live this life 24/7!
In Amsterdam, she went to see a lot of things in her bra and belt, a lot of museums, a boat tour, shopping for new clothes, and she even went on a date! You can see how all of that went in her self recorded vlog, it's amazing to watch. Wetnesday even narrates about the daily problems which come with wearing steel on your body, as well as the practical and mental challenges! It's essential to watch for anyone who wishes to get into 24/7 chastity!
After 5 days in Amsterdam, she returned to my studio to get unlocked again. And she wasn't happy about it, in fact, she was sad it was already over. Of course, she still has her own FancySteel and her own bra, and she can come back any time she likes if she wants to try any of my other belts! Wetnesday is awesome, don't miss this video!