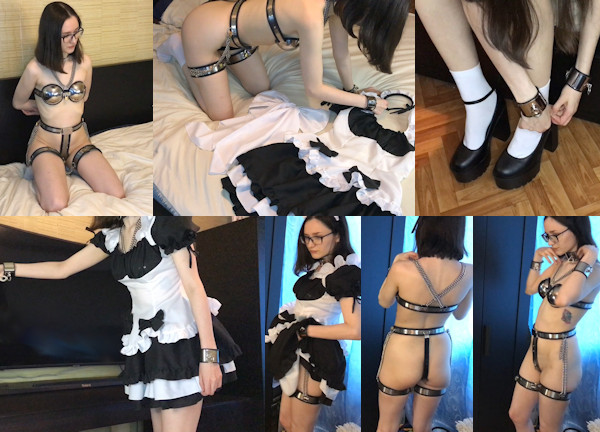 Remember Niara Cake? Her mysterious video was very popular, it's always great to see a real life chastity babe living her lifestyle at home.
Niara didn't want to share too many details about herself, as she is in a country where this fetish might not be accepted or understood, but she still likes to lock herself in full chastity, living out her fantasy in private. She didn't show her face in the first video, but now she does, having gained more confidence thanks to your positive comments!
Besides chastity, Niara loves submissive poses, training to be a good chastity slave girl. She also loves cosplay and especially her maid uniform, which she is showing us today. Who wouldn't like to have a cute chastity maid like Niara cleaning the house! Unfortunately, she can not come over to stay in Holland for a while and her country's situation is not so cheerful. If you want to help Niara, she is ready to film custom videos for you in her home, just contact me!
She is a very brave and awesome girl, and I am very happy she sent me this new video update! I hope it will get a lot of nice comments again!