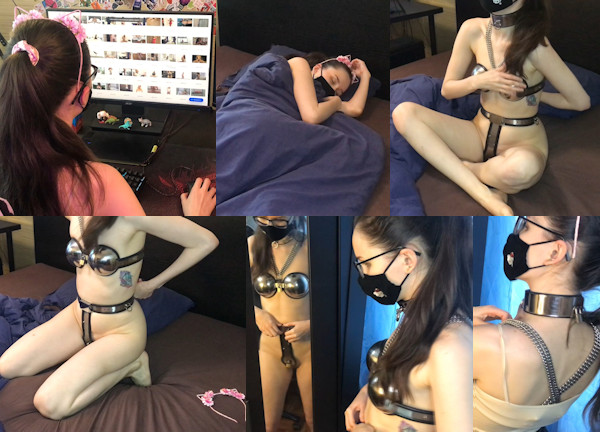 Not long ago, I received an email from a fan. A girl who collected a lot of my videos and watched them on her computer in her bedroom. Niara told me she secretly enjoyed the fantasy of being locked up in a belt for many years, until she finally got the courage to buy one for herself.
She now owns a chastity belt, chastity bra, and a collar, and she wears them at home as much as she can. I am really happy to inspire girls all over the world with this website, and I get very excited when fans email me about how this website changed their life.
Niara is a student, and I think she studies visual arts, because she put together her very own ChastityBabes video for me. She everything herself, filming, editing, and it looks great! Niara is a bit shy to show her face, but I am sure in the next videos she will be less insecure.
Please enjoy this home made video from a real life chastity fan! She deserves some nice comments and encouragement!