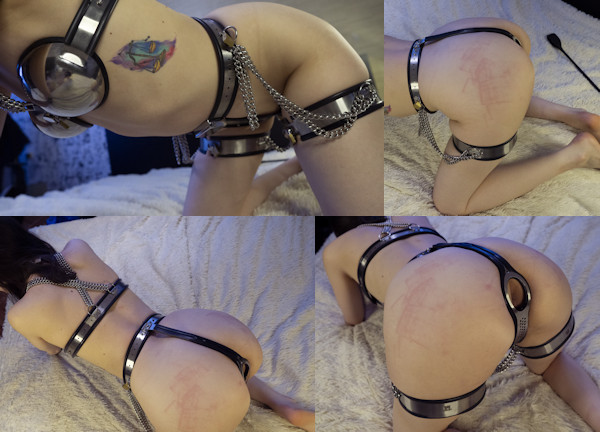 Niara Cake is a very devoted chastity girl. She wanted to be locked so badly, she got all of her own gear and locked herself, in her house in a country where such things are frowned upon if anyone would find out about this. It's not really possible to get to the Netherlands from her country, and she really badly wants to get a Chastity Deal. It is a little sad seeing this lonely locked girl craving for more challenges.
But there is good news! Niara met a boy who is into chastity! Literally. Niara took his keys and told him to spank her, because she was curious how it would make her feel. The boy spanked her ass until it became nice and red. It was quite hard for Niara, this first ever spanking, but she definitely wants more!
If you want to support Niara, you can contact me to send her money for toys (she'd love to get more collars, restraints, gags, and even a better quality belt) or to order a custom video from her! I think we should all support and reward any girls who are so dedicated to the chastity lifestyle!