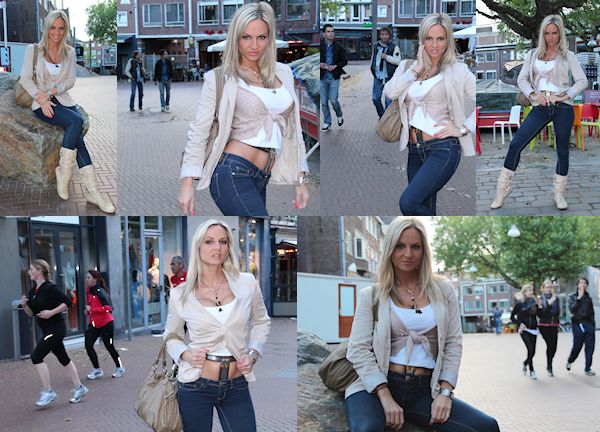 After the beach, and the shopping, there was still a lot of Chastity Deal left for poor Tiffany. Granted, she made full use of her shopping Deal, but stores tend to have a closing time, and when evening came, she had to stop shopping.
We think she got a great Deal, lots of free clothing for 24 hours in a chastity belt. We get so many emails about this shopping Deal! We guess free shopping are magic words for girls! Tiffany still had to spend about 14 more hours in the belt though, and she was really getting annoyed by having to wear it. When all the stores closed, we walked around in the busy city center for a good while, lots of people around, encouraging Tiffany to show her belt. It was very exciting, and a lot of people got a good look! We have found that it is absolutely no problem to be seen in a chastity belt in public. No one will even comment on it, they just stare, out of curiosity.
Now we know we can show the belt more in public, we are looking for fearless girls who want to wear the belt visibly in crowded places, maybe just wearing shorts and a top, like this. Even thigh bands come to mind, or a full outfit including a chastity bra at the beach! We have to show the world that it's okay to be belted!