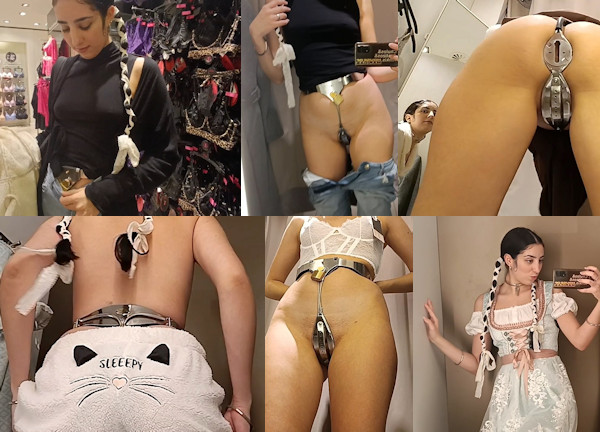 Real life Spanish Chastity babe Wetnesday is still gaining popularity with her lifestyle! She is very awesome, dedicated to spend as much of her life in chastity (and other metal gear) as possible. I just admire that so much! It's not easy, but Wetnesday certainly makes it look awesome and fun!
Here is a brand new vlog from Wetnesday, going shopping for new clothes, wearing her FancySteel belt. It is awesome to see her out and about, she loves public chastity so much! Wetnesday is trying on all kinds of new clothes, and I think most of it looks really good on her in combination with the chastity belt. Which clothing item is your favorite in this video? Please comment below!
I will give Wetnesday a very challenging Chastity Deal soon, she will come over to the Netherlands and she will be in a LOT of metal all of the time. She wants to be challenged with heavy locking items 24/7! I think I can give her a good week here in Holland! If you have any suggestions for her upcoming Deal, just comment below or email me at webmaster@chastitybabes.com!