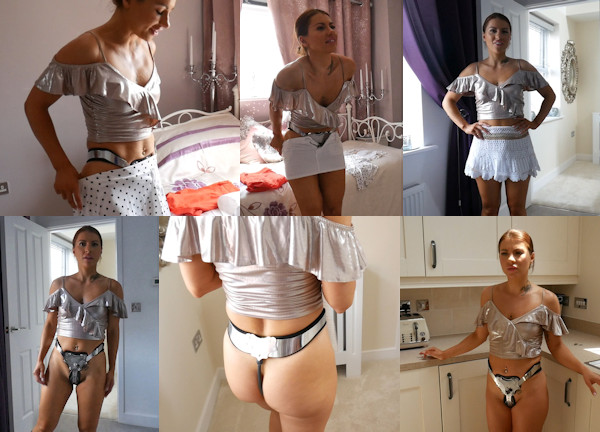 Well, it wasn't that bad. Actually, there was a bit of a misunderstanding. Alatna thought Natalia would be up for an afternoon of shopping, or at least to get out of the house during her Chastity Deal, but Natalia wasn't planning on that at all.
So the girls had a bit of an argument. It took poor Alatna quite some time to find some clothes that would at least partly cover the belt, only for Natalia to deny her from going outside, ordering her to take her skirt off and bossing her around in the kitchen.
It seems Natalia Forrest loves being strict to the girls in chastity. Maybe that's because I was always very strict with her. Despite her constant complaining and begging, I never let her out of her gear once. Now she is doing the same to her Casting girls in the UK. Is she too harsh in this first Chastity Deal she is managing as a key holder?
I think it makes for some interesting videos. There is a bit of conflict, but everyone loves Natalia and she loves all of the girls she works with. So there are no bad feelings. I think a key holder should be very strict, so Natalia is doing a great job!