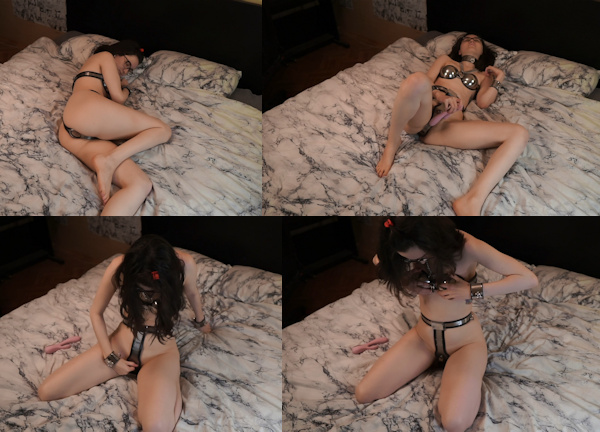 Of course, Niara Cake did Locktober too! She was locked in full chastity by her female friend who would come over once a day to give her a hygiene break. Niara's hands would be chained to the collar during the breaks.
She got so incredibly horny and frustrated during the month, she tried using her toys quite a few times, but it was impossible to reach an orgasm. In her own words:
At the beginning of the month I made a strong decision to join Locktober because I have a lot of experience being locked up for a long time and I was very interested in what emotions I would experience being locked up for such a long time. I asked my friend, who is familiar with my lifestyle, to be a keyholder during this period. We discussed all the nuances and she agreed. Every day I had one hygiene break, during which my hands were cuffed to the collar. My belt is not the most comfortable (sometimes it is just terribly uncomfortable), so when problems arose, I was left without a belt at night, but I was put on a chain and my hands were also chained to the collar. At the end of the month I was at the peak of my arousal, so I hid my favorite toy under my pillow and tried to orgasm as soon as I was left alone. What a pity that it was a failed attempt.