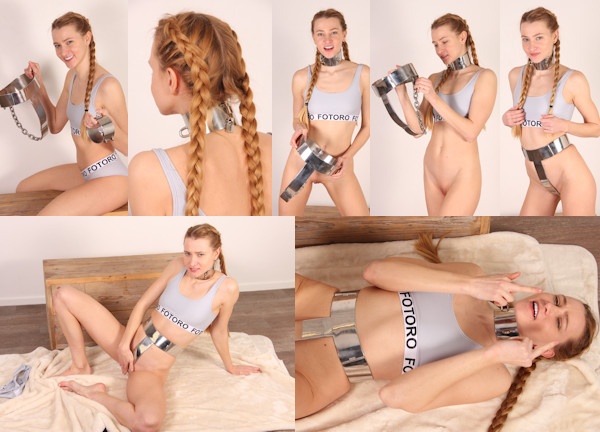 Gorgeous Ivi Rein is here to try on my custom made heavy steel chastity belt and also a big custom made collar. I was guessing it would be a perfect fit for her slender body, and I was right!
But Ivi Rein is a naughty adult star, who isn't used to being locked up. She was getting very frustrated with the heavy tight belt, as she couldn't touch herself at all! She tried everything, but the belt was locked with three padlocks and her collar had two padlocks. The keys were with me, and Ivi was just going to have to wait.
She is not the most patient girl, so I told her she was getting the keys if she would put on my FoToRo underwear, which she did. However, it looked so good, we just had to do some more pictures first! Ivi's patience was really tested that day.