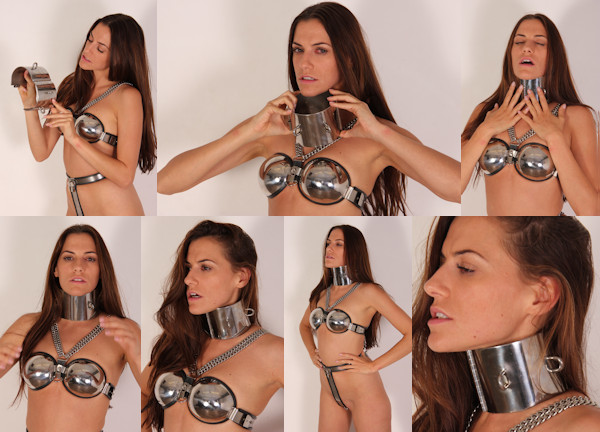 Britney is always one of my favorite test subjects for new Challenges! She is very fit and completely used to full chastity by now. Instead of the usual collar, I gave her the Giraffe Collar this time.
This solid heavy steel posture collar is 11 centimeters tall. Which is technically taller than Britney's neck. It looks impossible, but I managed to get it locked onto her neck. Britney couldn't move her head at all! She liked it though, it is very restrictive!! Maximum rigid neck restriction in steel.
As usual, I made it into a Challenge: wear the Giraffe Collar for an hour and I will take off all of the chastity gear. So Britney did her best trying to roam around the studio, even taking selfies, just dealing with the unique restrictiveness of this tall heavy steel device. Must see!!