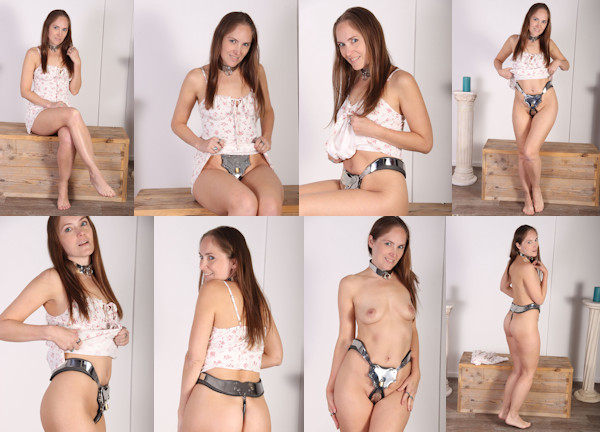 Well, that went fast! I just mentioned how Rachel had been keen on getting her own custom made belt for a while now. But I didn't know she had already ordered one at Carrara Designs!
Rachel is in Europe again now for BoundCon Munich, and she visited me in the Netherlands first. I was very surprised when she asked me to drive her to Carrara Designs, only a short drive away in Belgium. She had ordered her belt online and she had been measured by them at the previous convention. So it was ready to be picked up! I was amazed! I don't meet a lot of models who are getting their very own custom made high-end belt, but Rachel seemed determined to get one for herself and wear it as much as possible!
We picked up the belt in Belgium, and got a great tour of Walter's workshop. Rachel wore it during the car ride home and she said it was so comfortable, it gave her no problems at all! A big change compared to her previous (Chinese) belt. Carrara belts have thick padding on the hips, which makes them more suitable for long term wear.
You are going to see a lot of her in her belt in her own videos, she is very excited about wearing it all the time to challenge herself. You can even contact her to make a custom video for you in this new belt! Or… you can go to BoundCon Munich RIGHT NOW THIS WEEKEND and meet her in the belt. And meet a lot of other Chastity Babes like Moni, Wetnesday, Lizanne, Lucy Lauren, Ariel Anderssen, Captured Kerry, Roxy, Emily Addams, ZoeyZiptie, LittleRedGirl, Lil Missy UK… yes they will all be there!