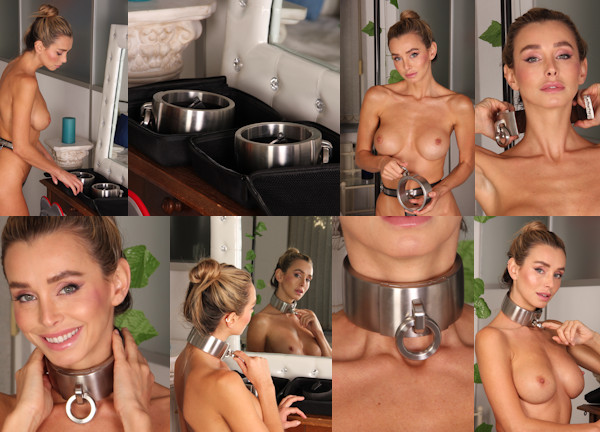 After the update with Melisa Mendini in the 1.5 kilogram SwedishCollar, I really wanted to do another one with the all-steel version. These collars look so good!
Dominique already tried this heavy solid collar with a bronze locking plate, she is in my studio a lot, running around in her chain style belt. I put two new collars by the mirror, they are slightly different in size. Dominique was curious, and she wanted to try them, to find which size would fit her best.
She looks absolutely stunning in a SwedishCollar! Yes, it is very heavy, but Dominique would not mind wearing it in a Chastity Deal, she said. It is comfortable, but you will forget you are wearing it! We took some pictures and made some exciting plans for the future. So stay tuned for more Dominique this year!!