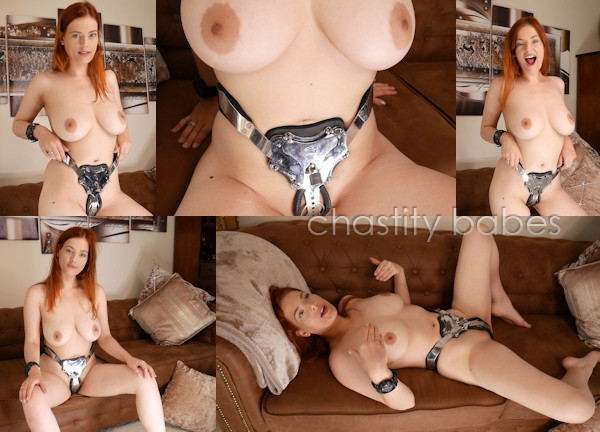 This is a girl I have been wanting to belt for a long time: the awesome Lottii Rose! She has such a great body for a chastity belt. But with the pandemic going on, it was very hard to get her to the Netherlands.
Until Natalia Forrest (my UK belt mistress) casually said: 'oooh Lottii, yes she is a good friend of mine…' What? Ok, get her locked in that Carrara I sent you!
Wow, I had no idea Natalia knows Lottii. I wish I had known sooner, because the result is just amazing! Lottii loved being locked in the belt so much, she was immediately interested in doing a longer Chastity Deal in the Netherlands! I can't wait!
First, I will tell Natalia to keep locking her up so she can get used to the belt even more. Because wow… she looks like she was born to be in a Carrara belt!!