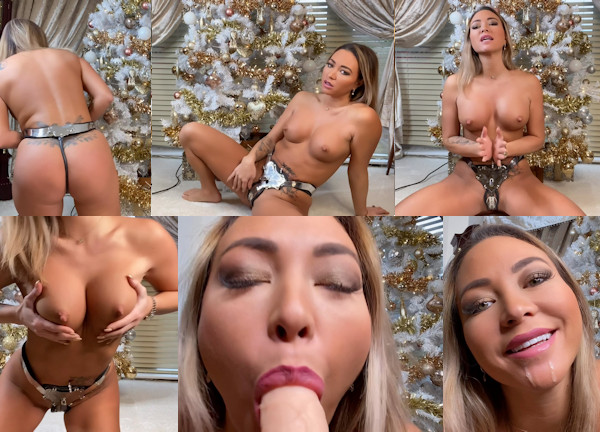 Natalia Forrest was so excited! Finally, it's Christmas! She rushed to the tree to get her presents… but there were no presents. She was very confused. Natalia thought she had been a good girl, she had been locked in her Carrara belt for 'ages' and it was super tight! Surely she deserved some presents?
As we all know, Natalia is super horny all of the time, so we had to put her in a chastity belt to stop her from having sex (or touching herself) so she can actually focus on doing other things. But as always, the only result was LOTS of begging and moaning from her. She just never stops complaining when we lock her in a belt. She NEEDS sex and she NEEDS to touch herself all the time. A chastity belt is her worst nightmare. Especially on Christmas Day!!
But she is so seductive and smooth talking, could you handle her? After the moaning, she tries to bribe you. Her usual routine. She promises you all kinds of horny sex positions. Can you resist? Natalia Forrest offering you sex? Anal sex too, if you want it. Or would you deny her begging for the key and make her give you a blowjob? It's probably the safest way for everyone. Natalia can stay belted and you get your satisfaction. It's fun to keep her belted! Especially for a longer period of time. Natalia gets so horny and frustrated, you can literally make her do ANYTHING! Now there's a Christmas Wish come true!