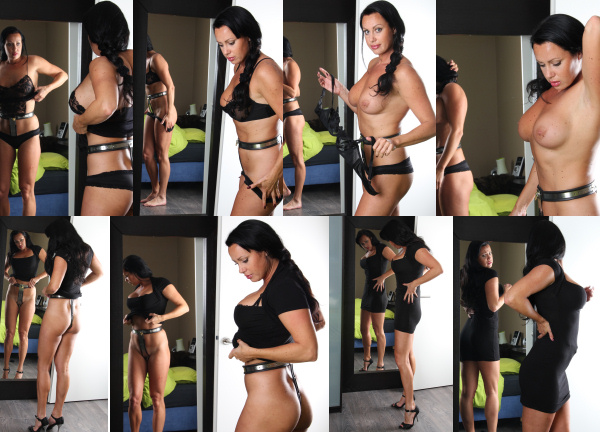 After getting used to the belt in her night dress for a few hours, Irma's husband tells her they will be going out to dinner. Irma needs to get dressed, only hours after being belted for the very first time.
They will be going to an expensive restaurant, so Irma needs to put on a bra, evening dress, and high heels. The panties she was secretly wearing over her chastity belt have to go though, her husband thinks a chastity belt is enough underwear, even if the evening dress is a little short and the other guests will be able to catch a glimpse of the metal between Irma's legs.
In her bedroom, Irma thoughtfully picks out her heels, bra, and dress. She gets changed in front of her huge mirror, but when she puts on her evening dress she is not happy with the result. The belt is poking right through the dress! She thinks everyone will notice right away! Her husband reassures her, no one will notice, and even if they will, then they probably know what a chastity belt is and they will like it anyway.
Watch this great picture set of former fitness model Irma and her stunning belted body. Then watch the video to see Irma's uncertainty and self awareness. Shot and filmed by her husband!