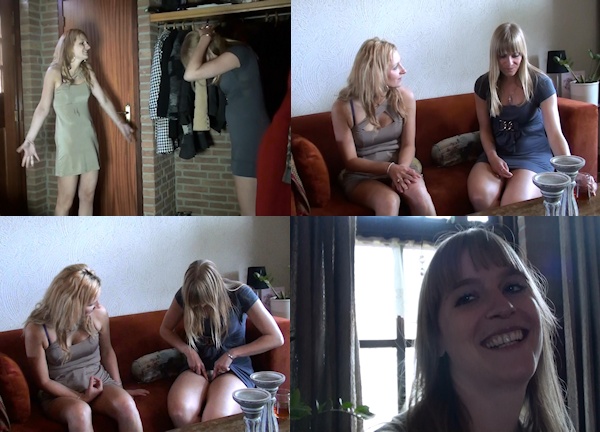 THIS UPDATE WAS SHOT ON DAY 5 OF THIS DEAL
Deborah wasn't holding it together anymore on day 5, after the collar challenge. She had a total breakdown during the collar night and the next day wasn't much better. She hadn't slept at all, and she was only thinking about getting the belt off her body.
After returning home, she was back at Silvie's place within 20 minutes. Deborah wanted to quit. She told Silvie to call me to come bring the key to her chastity belt. The reality of being locked in a tight metal device was hitting her hard. A chastity belt is uncomfortable (especially when you have never been belted before), but the mental aspect of wearing one is much bigger.
Now it was up to Silvie to convince Deborah to continue, even if they were only half way, and there were more challenges to come. Taking her friend into the living room, she manage to calm her down and even make her smile. Deborah agreed that it was stupid to give up now, they would not get any money and they would basically have spent 5 days in a chastity belt for nothing.
The girls even recorded a selfie video to let everyone know they were not going to quit, although the next 5 days would be incredibly hard.
UPDATE: zipfile fixed, sorry about that!