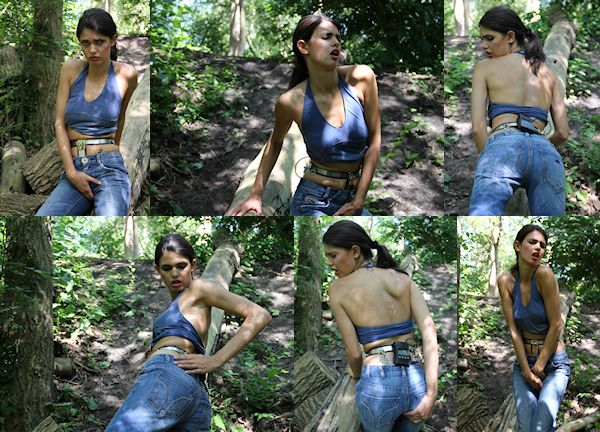 After some extensive research and DIY work, we managed to create a mysterious little black box. Most members will understand what we mean, and if you don't: please be careful watching this update, it may be a little too extreme for you if you are looking for just pretty girls locked in chastity belts.
To test this new device, we picked up our beautiful babe Yasmine and drove to some woods, where we hoped we could try this new kind of update in peace. Unfortunately, there were people all around us, so Yasmine had to be very quiet not to draw any attention.
And keeping quiet was not easy, Yasmine was literally shocked to find out what the little black box does. Although the shocks were not very powerful, they made Yasmine jolt a few times because they come so suddenly and unexpected. Yasmine did not like this test at all, at one point she looks like she is almost going to be sick, and in the end she had to beg us to stop using the remote, because she could not take it anymore.
It is very interesting to watch Yasmine trying to get used to the device, her hand immediately going to her crotch when she thinks she feels something. The little box needs some more work, but we are pretty happy with this test!
The description of this update is deliberately vague, we hope not to upset yet another group of website fans, we are just trying to cater to everyone's tastes. Don't watch it if you think this is too much for you, and don't worry, Yasmine is fine (now) and she was perfectly safe throughout this shoot.