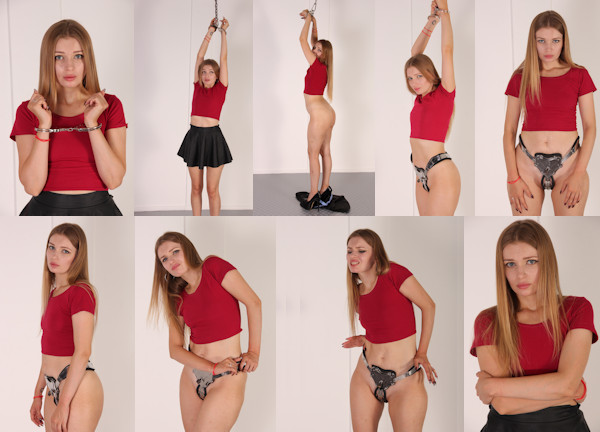 This was requested a long time ago, and I finally remembered to film it! Someone said they wanted to see how I would belt a very reluctant girl (I have to be careful with the wording here on this site).
I invited the lovely Anita over to my studio and dressed her in a short top, skirt, and heels. I know she doesn't really like chastity belts, so she was a great choice for this kind of update. Handcuffed to the ceiling, there was not much she could do when I pulled down her skirt and panties.
The Carrara belt is easy to lock onto a squirming victim, and you can see in the video how it closes and locks onto Anita's awesome body. It was all so quick, she barely had time to realize what happened. I unlocked her wrists, and yes… she immediately started to pull and tug at the belt. Anita tried to push the belt down over her hips, but it wouldn't budge. She wouldn't get out without a key!
I told her to put the skirt back on and wait. What next? Do you want to see me put her in a chastity bra too? I might have to cuff her again, because she will definitely hate that!