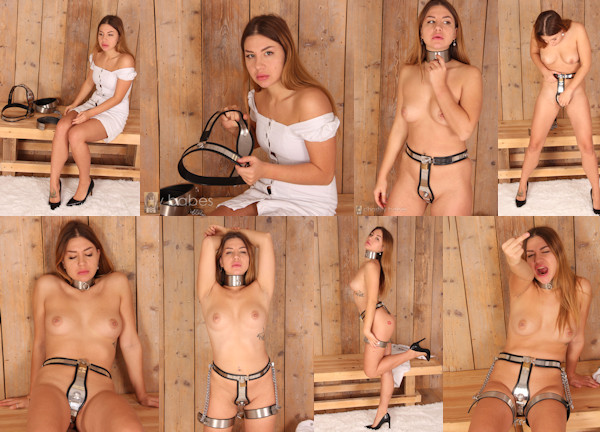 This was one of the funniest (and most genuine) Castings ever. Electra was looking for some photo shoots in Holland, and I contacted her, saying I needed a model for a Casting. She showed up, completely unaware of the nature of the Casting.
It makes for the most fun (and real) reactions to a chastity belt you have ever seen. Electra was amazed by everything, the belt, the collar, the thigh bands, they were all things she had never seen before. She was so funny! Bless her for trying on this steel, and for looking amazing while doing so!
Actually, the NeoSteel was a perfect fit on her! It looks incredible when it fits right, and with the thigh bands and collar added, it was just spectacular. Electra is probably a keeper, she is so much fun, and so new to fetish, it will be very hilarious to introduce her to some more items and contraptions!