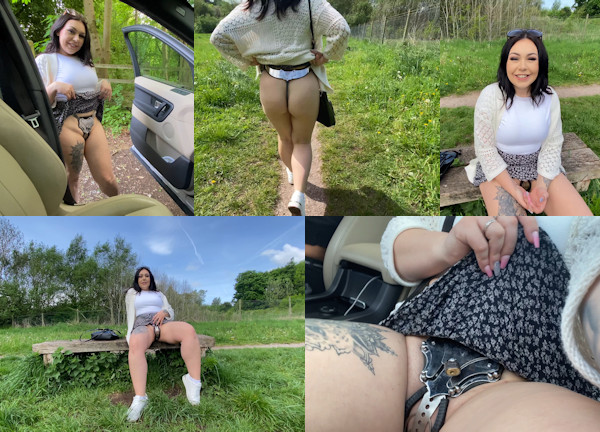 Natalia Forrest always surprises me with cute videos! This time, she challenged her friend Kacie James for a full day of public chastity! She would take Kacie out and about, locked in the Carrara belt that fits her so well.
Kacie had no idea what Natalia had planned for the day. All she knew is that she wouldn't be let out of the belt until the end of the day. Natalia started by driving Kacie to a forest for a little walk. Kacie was surprisingly comfortable in the belt, and she seemed really happy. There was only one pinchy incident when she sat down on a bench in the forest, but other than that, she felt really secure and comfortable.
Watch this British duo drive about in Natalia's car, it is very funny as Kacie has no idea what is going on or where she is. Natalia was very determined on taking Kacie to some cool public places, in her short skirt which kept blowing up in the wind. Very exciting stuff!