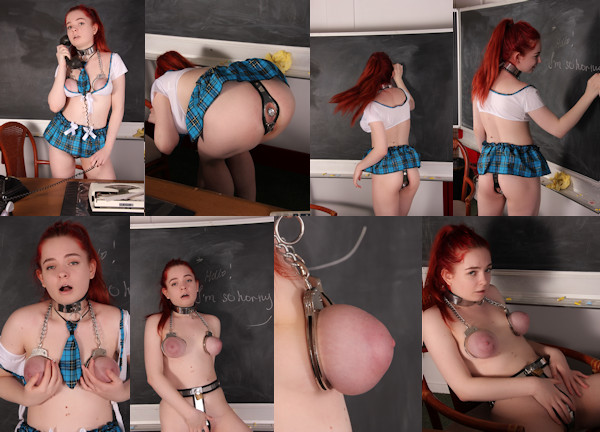 Cute redhead Olivia may look very innocent, but she is definitely a naughty girl! So I locked her in a NeoSteel belt, and she seemed a little confused about the fact that she could no longer touch herself. After added a medium size jewel buttplug and some boob cuffs, Olivia got REALLY horny. It was the combination of the buttplug and the tight belt and boob cuffs that did it for her.
She tried to rub her pussy but there was no sensation at all. Olivia then tried playing with her cuffed boobs, but it didn't give her enough stimulation to do anything. It only got her more and more frustrated. I decided to unlock her boob cuffs and let her get used to wearing the belt. She seems like a really good candidate for a Chastity Deal, because I like it when girls get very frustrated!
Olivia had so much fun, she messaged me already if she can play with the gear some more soon. Maybe next week?