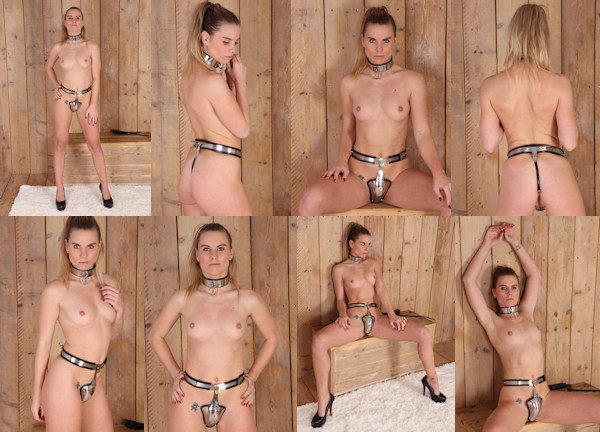 Naomi Denise is so often in my studio, looking through my gear with her unstoppable curiosity. It was nice to find some time with her to work on a project that I had in mind for a long time.
I wanted to see if I could convert this MALE 'cup style' belt into a FEMALE belt. Because I love the big cup look, it is very effective in stopping self touching and masturbation! To convert the belt, I removed the penis tube that was inside the cup, and I moved the anal opening much closer to the cup. I had to do a bit of DIY to make it work, and then I needed Naomi Denise to see if it would actually fit. After some more tinkering and resizing, we finally got a working prototype! The cup was very tight on her, and there was no way she could touch herself. Everything seemed to be in the right place.
Of course, it's not perfect yet, but I think the result of this test session was already very good. It's easy to do at home, so if you are looking for a different style of belt, just get this male one and do some DIY on it. If you are not sure how I did this exactly, you can always send me a message, I will be glad to help!
What do you think of this look? Please comment below!