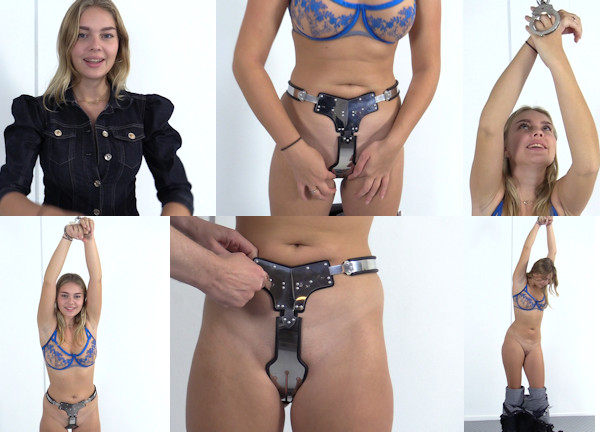 So Denise called me, she wanted to come over because there was a problem with her belt.
I don't know what she did, but she managed to bend the metal a little, making it more uncomfortable to wear. Or maybe it was just an excuse, and she was trying to get out a few days before the end of Locktober. Denise wanted me to adjust the belt, and she probably thought that meant she got to spend some time without it.
But of course, I don't trust the 19-year old blonde, she was so horny after 25 days in the belt! She would immediately touch herself. I told her to cuff herself to the ceiling, while I removed her belt to work on it. I was able to bend it back into shape, and put it back on Denise. She was a bit disappointed, but it's only a few more days! She is very determined to make it, as she is doing this for the prize money and she doesn't want to give up now! No way!