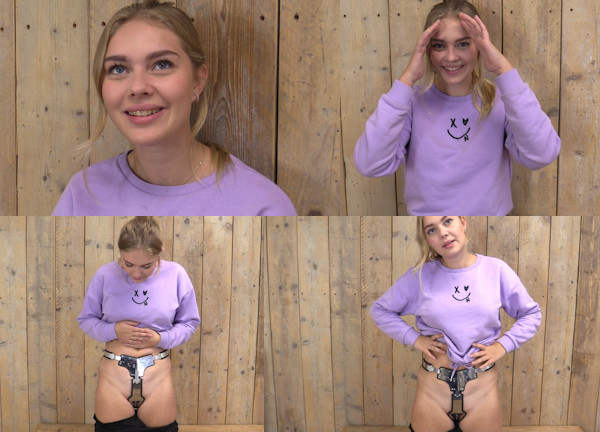 Denise was back early this morning for her weekly cleaning break. During these breaks, I am taking the belt all the way off, and I escort her to the bathroom, where she can take a supervised shower. I have to keep a close eye on her, or she would definitely play with herself! She is very naughty!
Enjoy this Denise update, where she talks about the problems of keeping clean, hiding it from her friends, getting used to wearing metal 24/7 a day, and getting a little hornier every day. She also talks about her boyfriend and his opinions of the Locktober Chastity Deal. It seems he can deal with it, but he's just getting a bit annoyed by Denise filming her Twitter updates around the house.
Follow Denise on Twitter for daily updates! I think she is going to make it, because there is no way she will quit now and lose the prize money. Hang in there Denise, almost half way!!