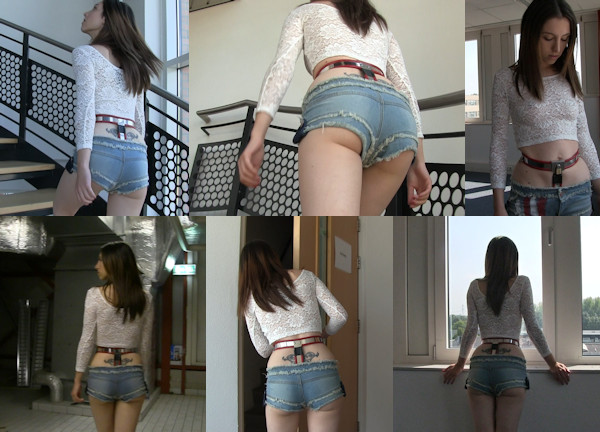 About 8 years ago, this young girl from Italy helped me to put this website on the map! She did the longest Chastity Deals ever on this website, with one of them lasting 170 days. It is very rare to find a girl like Donna, and I have noticed many members are sad those times are long past.
So I did some digging in the archives. There was a lot of stuff filmed, but not everything made it to the website for various reasons. I found an interesting video of Donna during her red My-Steel Chastity Deal (the longest Deal) exploring a building. We kind of broke the law by entering this place, and it was just Donna checking out every room, so I decided not to use it at the time. But looking at it now, it IS Donna in her red My-Steel! It just needs to be published. She was so awesome! You can really tell she isn't even concerned about the belt anymore, visibly wearing it. She doesn't comment on the belt, she runs up stairs and through the entire building, it was such a perfect fit she could have been locked in it for any length of time!
I miss having Donna around just as much as you do. It might be time to get a new permanent Chastity Babe to the Netherlands, but they are very hard to find. I will keep looking, but no one can ever replace Donna!