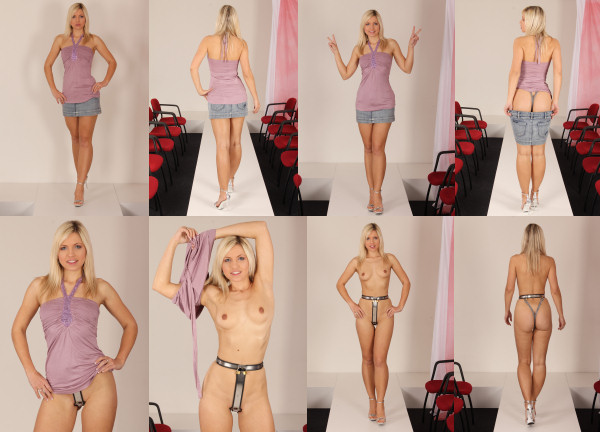 Jenni C is still in doubt which belt is better for her: a chain style or a rigid style. Not because she thinks one is more comfortable than the other, nope… Jenni is just concerned about how it looks on her. She is like that :)
Even though we have given her her own rigid style belt (which she has to wear when she is coming over), we think the chain style looks great as well, because Jenni has a perfect ass for a chain style belt. It's so hard to decide!
Time for some catwalk practise for Jenni! We made an extra large picture set to show how perfect this belt is on this cheerful blonde. It is perfectly tight in front and on her ass, and if you look closely, you can see her pussy lips are protruding through the front shield slit and safely protected by the secondary shield.
With clothes on, you'd never know Jenni was wearing a chastity belt. She walks with confidence on her silver heels, giving us a great catwalk show! Definitely our best trained chastity babe!