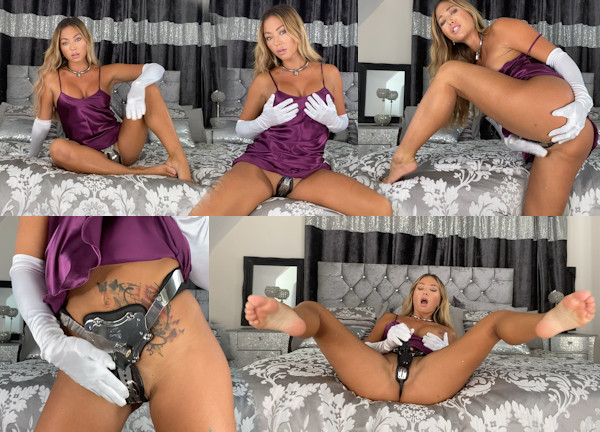 It has been a while since we have seen Natalia Forrest in a belt. She has been inviting a lot of girls to her house to shoot Casting updates for me. But putting Natalia in a belt is always much better, because she gets angry, frustrated, very loud, and desperate!
In this very personal POV video, Natalia was locked in a tight Carrara belt by YOU. She begs you to let her out, in her usual Natalia Forrest way. She can actually be quite convincing! See if you can watch the entire video without feeling she needs to be unlocked. Natalia makes a strong case why she should be let out.
Not in the least because she is incredibly horny (as always) and she wants to use her favorite toy: a magic wand. She even tries to use it on the belt, causing so much friction the belt gets very hot! Not a very good idea.
If you want to imagine you have locked one of the hottest and horniest babes in a chastity belt, this is the perfect video for you. It's so much fun to have Natalia begging directly at the camera! See for yourself!