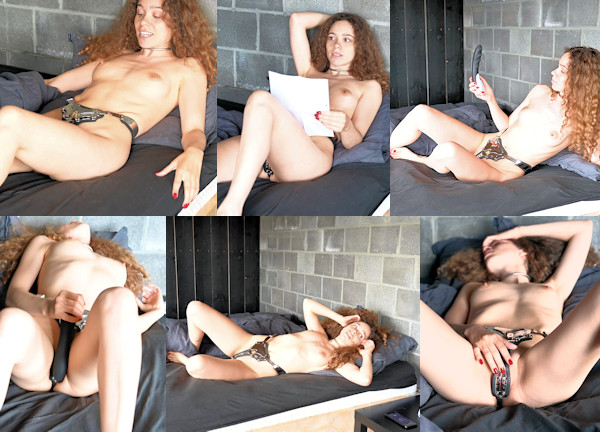 Well, Lizanne had a pretty interesting variant to Locktober! Her boyfriend/Master accused her of cheating and locked her into her Carrara belt. He then gave her 60 seconds to cum using her favorite vibrator. If she couldn't do it, she would remain locked in for a month, no sex (which she loves) and no orgasms at all!
I'm pretty sure Lizanne had not really been cheating on her Master. She is a collared and obedient submissive. But they seem to like mind play and challenges, and this is a big one! Of course, it is very hard to cum in a chastity belt. So Lizanne was always going to lose this challenge. Amazingly, if you watch the video you will see she came pretty close within a minute. That's impressive. But chastity belts stop most of the vibrations so it would have just frustrated her more. Edging is not very fun if you want to cum desperately.
Lizanne probably wasn't very suprised by this unexpected challenge. She has been belted most of the time during the last few years and a month without sex is something she has done before. Still, it is pretty fun to watch her desperately try to cum within a minute, and then throw a tantrum on the bed because she didn't make it. Grabbing her pillows, thrusting her hips, the attempt made her very horny already and she still has a month to go! Hands up if you wish you were Lizanne's Master! What a perfect Chastity Babe she is!
4K video! (just a test, let me know if you have trouble playing the file)