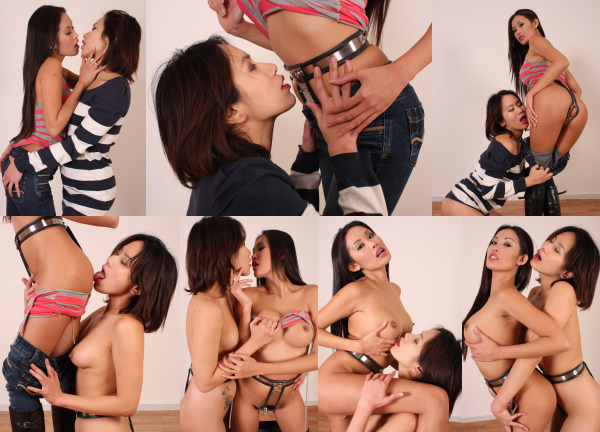 At the start of this website, we promised you Davon Kim. But it turned out to take a long time to convince her. She wasn't quite sure what her new girlfriend would say about posing in a chastity belt.
We just said: 'Well, bring your girlfriend along then!'. And so we finally met this happy couple, Davon Kim and Ting, two Asian girls deeply in love with each other. To our amazement, Ting wanted to be belted as well, to make it a duo casting shoot!
Needless to say, we gladly adjusted two of our belts to fit these girls. Not easy, because Davon has the smallest waist in the world! Fortunately, our belts can handle even the smallest waist, so there was no excuse for Davon Kim.
We got more than we bargained for with this update, we just turned on the cameras (two cameras for a multi angle video) and let the girls show us how much they love eachother. They got a little carried away in this steaming hot lesbian chastity belt update! A must see!