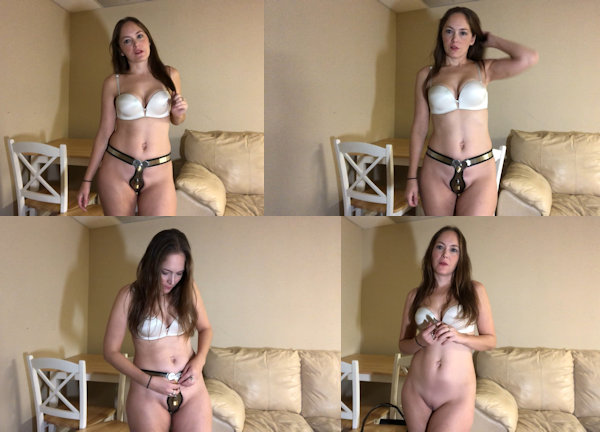 Rachel Adams made it! In her own words: 'So, today marks the end of my Locktober challenge! It's been an interesting month. I didn't know how much of a challenge it was going to be, but it has been an adjustment and I have honestly really enjoyed it. I think I have to wear it a fair amount going forward because I really enjoyed myself!'
'There were some things that were major adjustments: it was an adjustment learning how to sleep (which I didn't think would be such a problem). It's not easy to move around in a belt. You have to think about what you are doing before you do it. Sitting is interesting, because of the position of the belt. And driving was hard. I has been a steep learning curve!'
Rachel is talking a lot more about her Locktober in this video, watch it to learn how she dealt with the daily little challenges! She had a lot of fun and she would love to do it again! She also promised she would wear the belt a lot in the future, because she likes it so much! Well done Rachel! I am so happy I found another Chastity Babe who owns her own belt and loves wearing it!