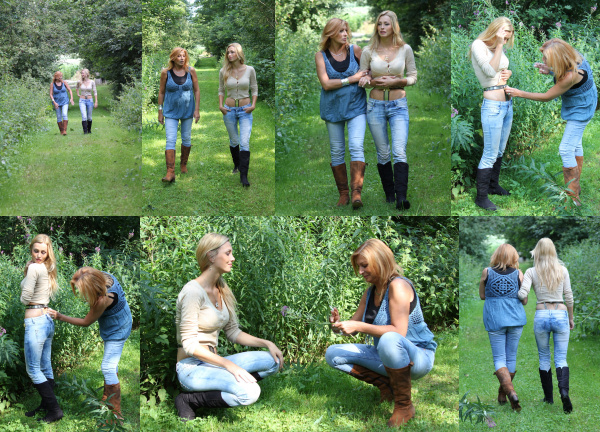 This update shows Dominique and her mom Francis in the beautiful countryside (where they live), having a mother-daughter conversation during their afternoon stroll.
While Dominique does not even seem to notice her belt anymore, Francis still checks it regularly to see if it is not cutting into her daughter's skin. She wants Dominique to be safe and secure, but she absolutely does not want to hurt her.
Francis casually lights a cigarette and the duo happily talks about all kinds of things. They even walk arm in arm, so their relationship seems to hold up very well, even under the strain of the 12 month contract. We will keep a close eye on developments in this situation, but so far so good!