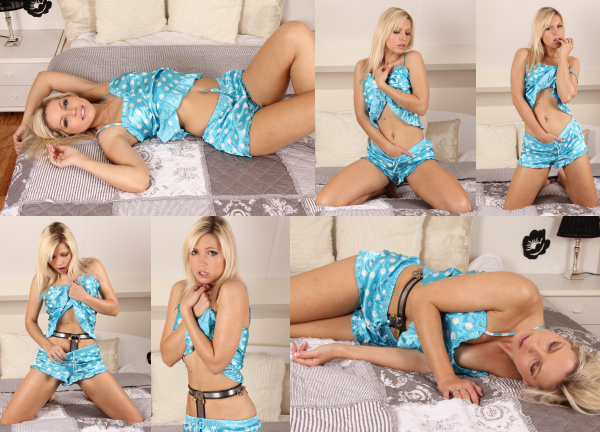 Jenni C loves to touch herself. Her hand is often in her underwear, especially at bed time. Who can blame her?
A member of this website was not so forgiving. He suggested that Jenni should be taught a lesson by inflicting her with the Curse of the Magic Belt. Every time Jenni touches herself and gets really aroused, a magical chastity belt appears out of thin air, firmly locked with two padlocks, very tight and inescapable. The belt will only disappear if Jenni stops thinking about touching herself.
This curse is terrible of course! First of all, Jenni loves stimulating herself, but when the belt appears and she can not continue her sexual adventures, the hardest thing in the world is to stop thinking about it! It will take a long time (probably the best part of a day) before she can focus on other things long enough to get the belt to disappear. And the longer the belt stays on, the harder it gets for Jenni, not being able to get her relief and getting hornier by the hour…
A great fantasy scenario! This is chastity frustration at its best, on a babe who is quickly becoming the number one chastity model in the world! Members: please keep sending in your dreams for us to realise, it is our pleasure!