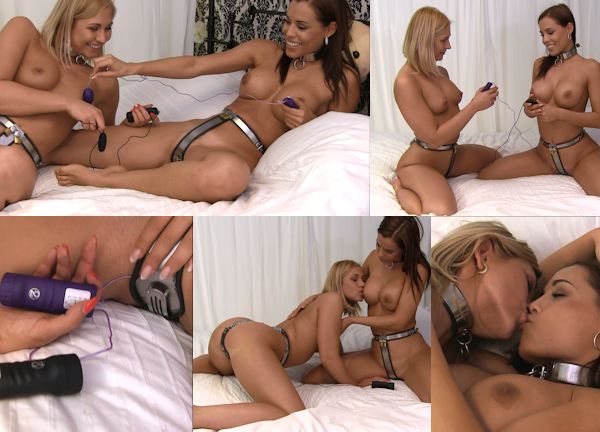 Everything went so fast for young Tracy Lindsay! Her hot lover and friend Satin Bloom had taken her to a ChastityBabes.com casting, she was collared and belted before she knew it, and now she was getting all aroused and excited, wanting to play with her best friend.
They kissed and touched so much, I decided to direct them to the bedroom where I gave them two vibrating eggs. Very powerful vibrating eggs! With different vibration patterns to keep things interesting. After using them on their breasts to test the modes and power settings, I allowed them to quickly unlock their belts to slip in the eggs. The double padlocks of the chain style belts went straight back on of course! No cheating!
The girls did not even notice me anymore, they were in their own world, experimenting with the vibrations of the eggs, grabbing each other's remotes and turning up the speed and power, kissing, fondling, and trying to get fingers in between the belts (of course).
Such hot lesbian action we haven't seen for a while on this website! Don't miss it!