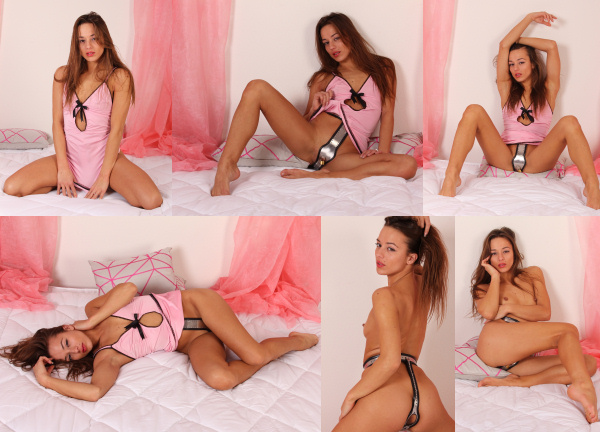 On her first real shooting after her Casting, Dominika is feeling more confident already. Her previous belting lasted three hours, this time she will be belted for four hours. She has been reading the comments on her 'lost innocence' and thinks this is not true. She was very nervous at the casting and she agrees she did not smile much, but she definitely kept her innocence! After all, isn't that what chastity belts are for?
Dominika's confidence has some huge advantages for members: she is feeling very playful in her belt, even a little aroused (which is clearly visible). She is turning and seducing so much in this update that members get to see all sides of the belt up close, both in the pictures and the video.
Although she is warming up to the idea of being a Chastity Babe, this sweet beautiful girl is still not very sure of herself, so please keep that in mind when commenting. You have the power to make her continue her journey or scare her away from this website! Also, please mention in your comments whether you are a member (who has actually seen the pictures and video) or a visitor, so your words can be valued as such.