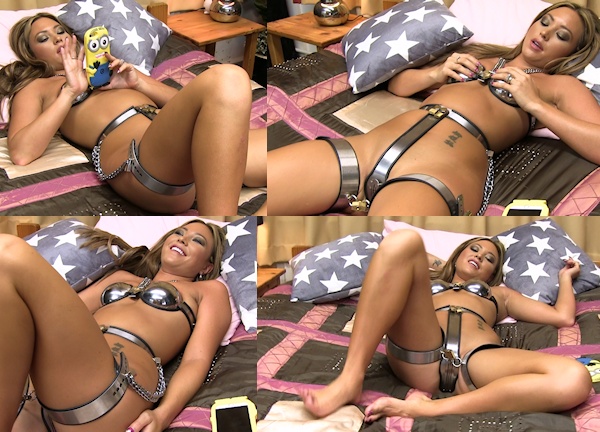 As promised, a Natalia Forrest report / interview from her most recent stay in Holland. This was recorded before she attempted to do her full chastity run, and you can hear her explain why she thinks it is not possible to do that. She was wrong.
If you love Natalia Forrest updates, you HAVE to watch this one! But, more importantly, if you are one of the girls who wrote me about a Chastity Deal (or thinking about it), you REALLY HAVE to watch this one! This will give you a good insight in what it is like to be in a Chastity Deal, as veteran Natalia talks about the discomforts, the boredom, and the waiting. But listen carefully! She is not negative at all, she is actually cheerful and exceptionally funny! You will hear how she deals with a 24 hour Deal, even when it is in full chastity, and you will also find out that money is not even the main reason she is doing this!
No other Chastity Babe speaks as freely and genuinely as Natalia, and you can see she really loves her challenge. Even though her bra is very tight, her chastity belt is pinching her labia sometimes, and she can not even open her legs to lie down on the bed, she remains very positive and energetic. She has become a good friend and she will always be belted in Holland, like everyone else who wants to come over to my studio or apartment, but she does not mind. Not anymore. She will visit me many more times in Holland next year, and she will be available for live (Skype) sessions, custom shoots, and meet & greets! She has really become one of the regular Chastity Babes, and I am proud to have her on my website!