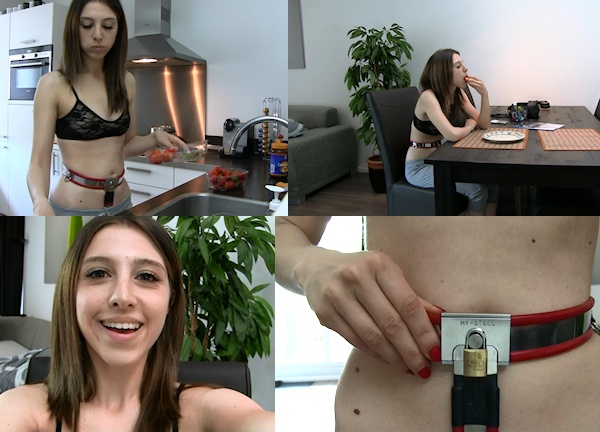 Yes, the sad news is that Donna left us yesterday! She was locked in her little red chastity belt for exactly 170 days! There have been so many adventures, even you (the fans) dropped by to check on her (belt) and say hello! I never thought a Chastity Deal could bring us so much!
I finally handed her the keys to the belt, at the last possible moment, and she took it off herself. She said she felt like her head was swimming, her body felt very unstable without the belt. A very weird feeling, like someone who has been wearing a back brace for months after an accident. She did not masturbate straight away, or did she feel like doing anything like that. Her mind is still very focused, it may even take a few days or weeks for her took seek pleasure again in that area!
Here is a little update of Donna eating strawberries and answering one of the most frequently asked questions: 'how are you feeling?'. There is so much more I can post from her 170 day stay in Amsterdam, but I also feel it is time to use the coming months for some other amazing experiments and challenges that have been long requested by members.
I have a good feeling about Donna returning in 2015, so don't be too sad, come April or May she may already be begging to come back and be locked again! I don't want to lock her into the little red My-Steel though, so if you have any suggestions what gear I should have custom made for her return, please let me know (members only!!).
Farewell Donna, you have been amazing!!