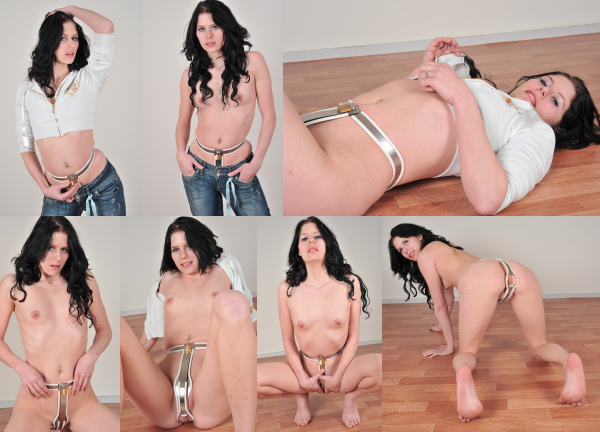 The best updates are maybe the ones where a girl is belted for the very first time in her life. Cindy emailed us right at the start of this website, she has done some modelling and she was interested in our concept.
We put Cindy in our non-adjustable rigid belt, because she is a perfect fit for it. You may think it is too small for her, but we think 'if we can get it to close, it is not too small'. Read more about why this belt has to be so tight here.
In the pictures and video, you can see Cindy is clearly enjoying the belt very much. She told us she loved the feeling of being locked, the belt pressing in on her waist and between her legs. The member pictures show a lot of Cindy, maybe even more than she bargained for, as the belt's openings are very revealing! We will leave those sights to members' eyes only, since we have to keep this site clean for potential models who might be interested.