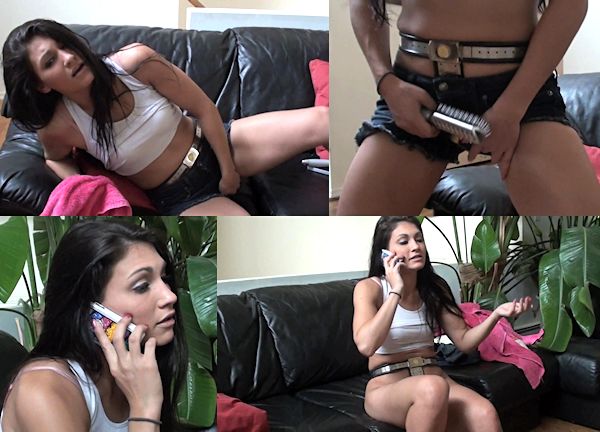 'A chastity belt makes everything so much harder', Jade exclaims, cleaning up her house while brushing her hair. The hip belt positioning is interesting! Jade has done the initial adjustments herself (we are on the other side of the world), and she ended up with something between a waist belt and a hip belt.
It is hard to bend over to pick things up, and it presses on her hip bones. Also, she has to learn how to walk without her pussy getting pinched in the primary shield slot. Jade thinks it is because her pussy lips are bigger than most girls'. Out of sheer frustration, she decides to hit the belt with her hairbrush. She is already getting desperate, and she only just started!
Complaining about the belt being uncomfortable is normal though, don't worry. Like all of our girls, Jade just has to get used to wearing the belt. She is just a lot more vocal and impatient than anyone we have ever had in a chastity belt!
Jade calls her girlfriend for some distraction, but when the girlfriend asks her out for the evening, Jade has to scramble to make up excuses why she can not go. Her favorite band is playing and she can't go! Things are just getting more frustrating by the hour!