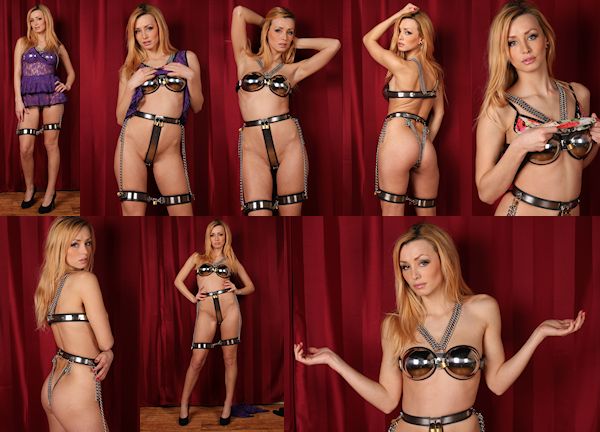 When Dominique was belted by Francis, we followed them for almost a year by paying them regular visits and inviting them over. But we were never sure if Dominique was in her belt 24/7. Probably not. That is why we started doing the Chastity Deals in our own location (the Amsterdam apartment), so we could guarantee a 24/7 belting.
Still, it was fun to have the incredibly beautiful Dominique over and do some test shoots. We tested full chastity gear very early on, and she was always happy to help out. Just an easily approachable girl, and the only girl we knew at the time that would bring her own chastity belt.
Here is a photo (and video) shoot we did of Dominique wearing a full chastity outfit. She just looks so stunning! She is trying on different little dresses and posing for our female photographer. This update is for the Dominique fans, enjoy! We have some other archive and test sets of her that we will release soon!