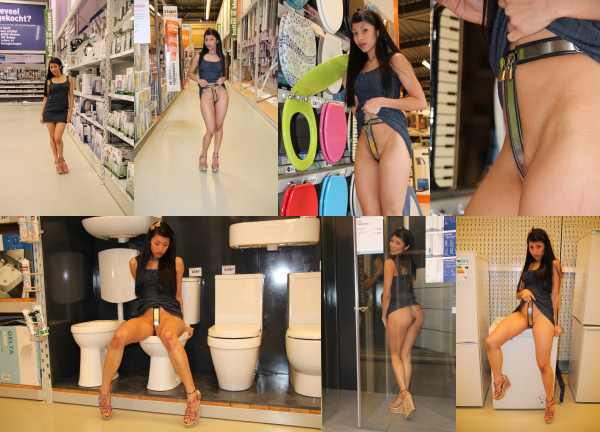 In Ruth's 48 hours, we also visited a DIY store. As always, Ruth was very naughty and cheerful, flashing her belt at our camera and acting silly throughout the whole store. This eventually got us the attention of many customers, as well as store personnel, who were not so happy about us filming there.
We were followed around by a host of people strategically crossing the isles, making it harder and harder for Ruth to show her belt, but she managed to do some really amazing things, like testing out shower cabins, toilets and toilet seats, and even toilet brushes! Ruth is so much fun, she makes you smile to the point you even feel sorry you belted her! Maybe that was part of her attempt to get out before the 48 hours were over, but of course we held her to her contract (she should have read it!).
The end of the video is especially funny, because when we came out of the store, Ruth's appearance stopped several cars. These guys probably wanted to pick her up, but Ruth just cheerfully waved them away before flashing her belt once again at the camera, a must see!