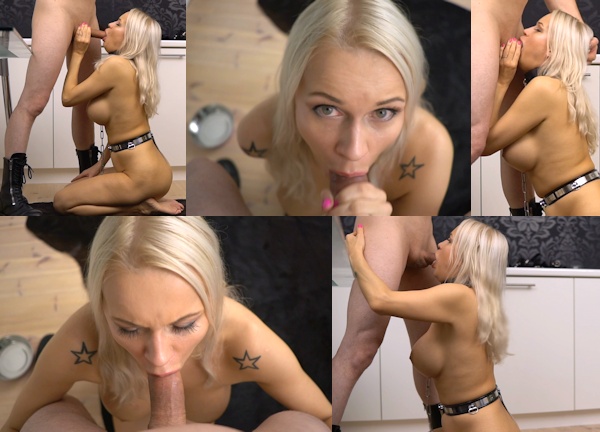 WARNING – EXPLICIT!!
Dirty Mary is 100% submissive. She is locked in her belt quite a lot, and she never protests. She just knows she has to serve her Master very well to deserve a chance of having the belt removed to get a reward (orgasm). But she isn't focused on her own pleasure, all she wants to do is please her Master.
To earn the unlocking of her chastity belt, Mary knows there is only 1 thing that Master loves most: a blowjob. If she manages to give him a few satisfying blowjobs, he might unlock her belt to give her an orgasm too. But usually it takes a few days and quite a few blowjobs to earn this privilege. Master knows that Mary gets excited by serving him in this way, so the tension is building and building during those days.
Mary is very good at this task, and she just looks very stunning in her tight belt. She is just such a perfect housewife, submissive, and chastity babe! Everyone in the world should own a Mary, but unfortunately there is only one and she lives in Finland. And she already has a Master. That's why I asked this couple to film their lifestyle for us, so we can at least enjoy their unique dynamic through videos on this website!
A first for ChastityBabes.com, I know. And there may be some resistance or disgust on this update, but I think it is a very important part of a chastity relationship, where a girl in chastity can still use her mouth to earn her way out of the belt. It is a beautiful D/s update, and it should be respected and admired!