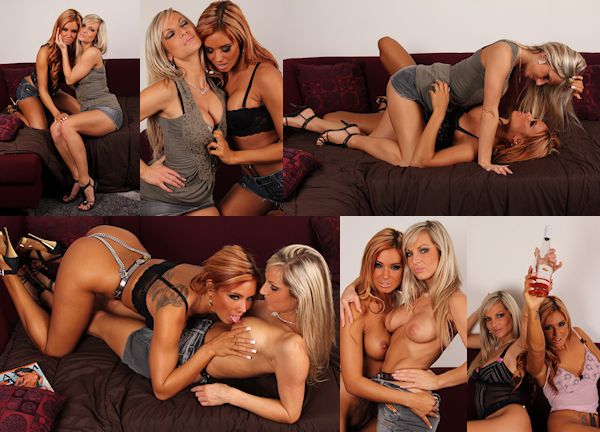 Ashley Bulgari and Tiffany are having a sleepover party and we are invited to watch! But before the fun started, we locked both of these hot girls in tight chain style chastity belts, which they seemed to think of as some kind of funny joke. Both of them have been belted before, but this time is going to be different!
Because when they start removing each other's street clothes and high heels to put on their night dresses, they find that they can not really have their 'usual sleepover fun'. Sure, they can touch each other's breasts, something they love to do, but the most important area is now under lock and key! Still, these hot girls are all over each other, and it's a huge turn on to see them naked with double padlocked chastity belts on their great bodies!
When the girls decide to open a bottle of wine, they get even hornier, and the chastity belts really start to frustrate them. Next week, in part 2, we will see how they try to solve this, as the alcohol gets to their heads and the arousal gets the better of them.