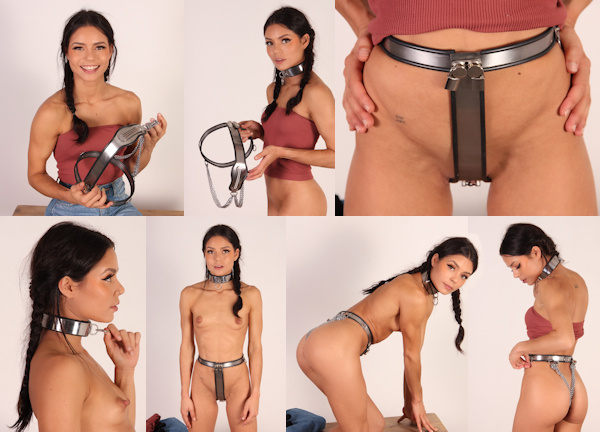 This is so exciting! River is one of the most stunning girls I have ever seen, and she lives near me now! Actually a fitness model, she's up for anything (that's what she said to me!).
Well, that certainly turned out to be true, as I did some shoots with her for MetalBondage.com and other websites. But until now, I never published her first experience with a chastity belt. This was the first time we met, last summer, and the very first shoot. I just handed her a chastity belt and a collar to see her reaction.
River wasn't even sure what it was at first, but she quickly figured out that it was a chastity belt, albeit a very small one. She happily let me collar her, and without hesitation she took off her clothes to get locked in the belt! She is so radiant, it is unbelievable. Perfect fitness body, beautiful smile, it will just make you happy to watch her video and picture set!